Parents

"You are
your child's
first teacher."
Par­ents and fam­ily mem­bers are cen­tral to Ft. George. From vol­un­teer­ing in the class­room to par­tic­i­pat­ing in the gov­ern­ing body they are an essen­tial ele­ment in the organization.
The Pro­gram pro­vides par­ents the oppor­tu­nity to improve their par­ent­ing skills.
The Social Ser­vice staff devel­ops an ongo­ing plan with par­ents based upon inter­views that enables par­ents to be true advo­cates for their families.
Par­ents are involved actively in deci­sions about pro­gram oper­a­tions both directly and through their elected par­ent representatives.
Par­ents vol­un­teer in the classroom.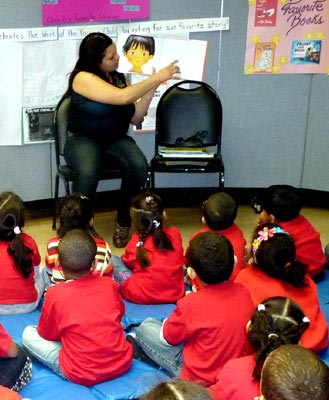 Par­ents attend Class Meetings.
( Par­ent Hand­book — link to pdf or text and graph­ics placed with  Web site)